HFCP Series
Ultra-High Purity
Investment Cast Stainless Steel
Large-Body High-Flow Bellows Valves    Click Here for PDF File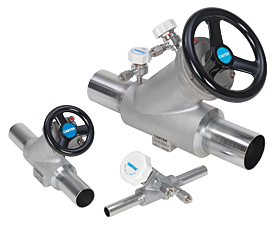 This HFCP valve series is designed with an 8" body and 2360 Cv to provide a high capacity process solution to manage UHP bulk gas delivery demands for high volume factories.
High purity gas distribution system control
Superior containment and cleanliness for your most critical valve applications
Suitable for inert and most spec. gases
At 2360 Cv, the HFCP is the highest Cv valve in the semiconductor industry.
HFCP Series - Technical Data